Economy and Industry
Population-wise, Galicia is the fifth largest autonomous community in Spain, with 2,795,422 inhabitants in 2011.
The leading economic sectors in the autonomous community are those that are deeply rooted in the economy thanks to direct investments and the development of the auxiliary industry, and the rapidly-evolving sectors with good expectations for short-term development that offer exceptional rates of growth.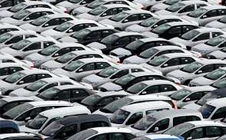 Automotive: Galicia's turnover amounts to €6,800M (representing 12% of the Galician GDP), generates 19,700 direct jobs (10% of Galicia's industrial employment), and 32% of Galicia's total exports. The PSA Peugeot Citroën plant in Vigo is the most important production plant in Spain. In fact, 17% of all vehicles made in Spain are manufactured in Galicia.
IT: In Galicia, the IT sector accounts for 4.8% of the GDP and employs 1.6% of the working population (over 16,000 jobs). The Galician IT sector stands out for its rapid development and has grown 45% over the last five years. This sector is one of the major driving forces behind R&D&I.
Timber: Galicia leads the production of timber in Spain, with a forested area covering 1,405,173 hectares. Galician productivity stands at 207.95 m3/k2, exceeding the Spanish average (28.66 m3/k2) by far.
Quality of Life and Welfare: Galicia offers extraordinary conditions for an excellent quality of life thanks to its demographic configuration, climate and landscape, and to the existence of activities with major potential for improving these conditions. These include leading metalworking and motor vehicle industries, advanced services and supplies activities, geriatric services and services that encourage active lifestyles. Galicia's historical, cultural, educational and leisure heritage offers major potential.
Biotechnology: Health sciences and health-related activities –including the science and innovation system, the healthcare system and the associated business system– are expected to account for over 1/6 of the GDP in coming years. As a result, a growing portion of the collective wealth will be connected to the healthcare sector and to Galicia in particular, where the figure allocated to health and healthcare amounts to 1/3 of the Regional Government's budget.
Renewable Energies: Galicia offers excellent geographical and socio-economic conditions for technological development and the production of renewable energies. Since the year 2000, renewable energy has rocketed from 2590 MW to an estimated 9951 MW for 2012. In terms of wind power, Galicia is the fourth largest producer in Europe, and takes sixth position in the world ranking.
Outsourcing: Networking, technologies (ITC), shared values and flexibility and adaptability are the keys to a competitive offer.
Logistics: After the creation of the motorways of the sea, Galicia became a strategic location on the transoceanic routes between Europe-Asia, Europe-Africa and Europe-America. The advanced development of planning and coordination measures ensures a smooth functioning of its ports and harbours, and the specialisation of its ports have allowed the installation of a large amount of equipment for specific types of goods.
Infrastructures
Roads
Galicia has afast, modern and safe road network enabling rapid communication between its four provinces, the rest of Spain and Europe.
Railway Network
The current railway network links the main Galician cities and connects Galicia with the rest of Spain and Portugal. The new investment programme for the Galician rail network includes High Speed Trains linking the main Galician cities with Madrid in a maximum time of 2h 59'.
Ports and airports
Galicia has a privileged maritime location, with 127 ports along its coastline. From north to south, the most important are San Cibrao, Ferrol, A Coruña, Vilagarcía, Marín and Vigo. The ports of Ferrol, A Coruña and Vigo are located on the main international shipping routes between Europe, America and Asia, placing them in a strategic position which has permitted a degree of specialisation in the loading and unloading of bulk products, fish, and a wide variety of general merchandise, apart from regular feeder services and cruise ships. They are also Spain's main ports for the unloading of fresh and frozen fish.
In Vigo, Galicia has one of the three Free Trade Zones in Spain, and the only one in the northwest of the peninsula.
Galicia's communication networks are further complemented by its three airports in A Coruña, Santiago and Vigo, all of which comply with the requirements of the European Commission to be considered as EU airports of an international character. Galicia's three airports currently offer a series of daily flights connecting the region with Spain's main cities, together with numerous direct international connections.
Gas Network
Today, the 20" diameter gas pipeline connecting Braga-Tui-Ribadeo-Asturias-León provides Galicia with 5,000 million therms per yearthrough the installation of compression stations. From the main pipeline there are four high pressure 80 bar outlets (AP 80): a 10" branch to Ourense, an 8" branch to Ferrol, a 14" branch to A Coruña and a 4" branch to Curtis. Other high pressure 16 bar (AP 16) branch pipelines feed the surrounding networks and Lugo.
To complement this system, there is a regasification plant in Mugardos (Ferrol area), with a capacity of 63,945 GWh/year in its first stage, increasing to 93,011 GWh/year in the second.
Industrial Land
Galicia has more than 100 industrial, commercial and service estates spread throughout its four provinces and covering an area of more than 47,000,000 square metres. To ensure the future infrastructure, new business parks are being planned and constructed, expanding the existing availability by more than 25,000,000 square metres.
R&D&I
Galicia has taken decisive steps in planning for the future, through research, development and innovation in its companies. We have a series of technological centres that provide technical support to improve processes and products, as well as to guarantee levels of quality and excellence allowing them to compete with a guarantee of success in the world's most demanding markets.
Some of the most relevant centres include:
Foreign Trade
The Galician share of the Spanish export market has risen steadily over recent years, from 4.75% in 1990 to 8.17% in 2011, representing a higher rate than that of the corresponding imports.
The share for Galician foreign trade rose in 2011 to 124.96%, higher than the rate for Spain as a whole by 42.73%.
Incentives
As a region falling under the Convergence objective, Galicia is able to present one of the best offers within the EU for providing financial support for investment. The funding controlled by the IGAPE is channelled through different programmes with the backing of the Spanish Ministry of Economy and the Autonomous Community of Galicia.